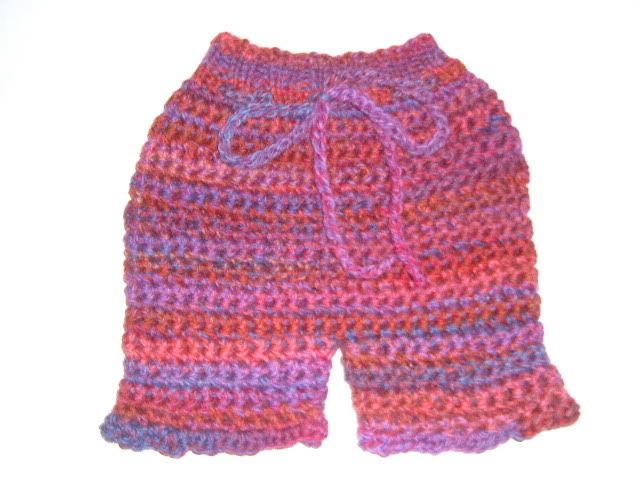 Some shorties, I made some for Kimmy and I sold the multi colour ones on ebay for a nice little profit!!!
They are crocheted in one piece but not as a round, going back and forth, then doing the legs one at a time. To make longies you just simply make the legs longer! Around the ends I did a little pretty edge by doing 3 DC in every 2nd stitch.
I knit 12 rows rib for the band, then cast off, and crocheted from there. Crocheted a chain for the drawstring.
Soooooo cute and soft, made from Alpaca wool.